In the context of of The Whole World is Watching, we are presenting our Dispatch project. The project stands as a journalistic effort to capture the zeitgeist of Occupy Wall Street. It also aimed to contribute to the organization of the consciousness of the participants in Occupy Wall Street (OWS). Inspired by Freirean notions of popular education(*) we understood the early stages of OWS as a significant site for popular education. We mean that the social void created by the "economic crisis" was not to be filled by a ready-made political or cultural organ but was partially being forged in the collective process of Occupy. That process was comprised of meetings, teach-ins, arguments, structured dialog, workshops, learning-by-doing; popular education. Dispatches was our attempt to organize research from within the movement to report on and further this process of education. It functions like this; researchers use self-generated questionnaires to collect particular snapshots of the psycho/social dynamics within Zuccotti and other Occupies. This data is disseminated for future movement use. Cross-currently, by canvasing the crowds with cogent questions, we provide a theoretical framework of shared investigation to help facilitate dynamics within the immediate occupations. The act of interrogating dynamics of internal processes, of opening up internal dynamics to constructive investigation is very important. Included in this online document are: an initial rubric provided by Ultra-red which we distributed to the researchers, the theoretical background of the project, and dispatches by Mark Read (Occupy Wall Street), Barbara Adams (Occupy Wall Street), Sarah Lewison (Occupy Carbondale) and Irina Contreras (Occupy Oakland). We understand the relationship between media and movement to be contextual. The Dispatch Project met with our interest in networked media because of the relationship to context- Dispatches aimed to reflect back crowd generated knowledge at a very particular moment. The project formed less than two weeks after Occupy Wall Street began. At that moment, the debate as to whether OWS needed a set of demands and the questions of form and style which ran through the movement were still flowing hot. We imagined the Dispatch Project as a creatively pragmatic response to these mediatic debates. The Dispatches would internally highlight the dynamic antagonisms encountered in the occupations which were central to their growth and provide a way to further the dynamics. Context-less media pretends to clarify with clearly messageable points. Such media reports univocally, "Protesters at Occupy Wall Street stands for the reinstatement of the Glass-Steagle Act." instead we imagined the Dispatches might say stuff like, "we are really encountering our own class assumptions and we just need to speak to more people to work through it, and here's how we've managed to work through it so far..." answers and questions aimed towards facilitating the needs of a growing movement.

* We began considering Paulo Freire's work in earnest after reading Luis Genaro Garcia's Reclaiming Inner-city Education (http://www.freireproject.org/blogs/reclaiming-inner-city-education%3A-public-art-public-education-and-critical-pedagogy-social-and-) Ultra-red's contribution to issue 8 our our magazine, Andante Politics, Popular Education in the Organizing of Unión de Vecinos (http://www.joaap.org/issue8/ultrared.htm) View this essay for more background on the project: Common notions, part 1: workers-inquiry, co-research, consciousness-raising Marta Malo de Molina (http://eipcp.net/transversal/0406/malo/en/base_edit#redir)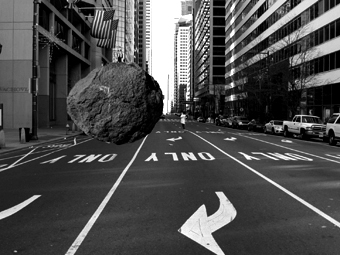 *************************************************
A rubric for Popular Education Movements that help us investigate the conflicts and tendencies from within. Ultra-red Many of us in Ultra-red have taken much inspiration from Freire's Education for Critical Consciousness (which covers the "generative words" phase of the thematic investigation) and Pedagogy of the Oppressed (which covers the "generative themes" phase of the thematic investigation). There is also the shorter essays in his Cultural Action For Freedom. But none of these are online resources. What IS online is a copy of Marx's own Worker's Inquiry(1880). Here is a very rough list of questions that could be asked about the practice of a popular education thematic investigation. Obviously, there are many resources for conceptualizing and developing such a process. But these could be some questions for getting that process started. Ultra-red offer these out of total humility, respect and in solidarity with the beautiful comrades there in New York.
1. How have you practically organized yourselves for existing day to day? 2. What forms of mutual teaching have you organized? 3. What have you learned through that teaching so far? 4. What questions have emerged in the group from the mutual teaching -- i.e. questions or limits to the group's understanding? Perhaps those questions or themes name points that the group holds in common or, very importantly, they could be points that mark differences or even contradictions within the group. 5. Has the group developed any sort of analyses of those questions or themes, even if provisional? 6. Have you been able to articulate any actions or long-term investigations to pursue those questions or themes? 7. What are the practical obstacles for the group conducting an investigation? What are the strategies for changing those obstacles? 8. What are the protocols that organize the direction and experimentation in the investigation? If there is more than one inquiry, do all of the investigations use the same protocols or is each inquiry developing their own? 9. According to your analysis, who are other specific political struggles that you want to learn from? What is the strategy for extending an invitation to those struggles to join an investigation with you? 10. How might others who are not able to join you physically practically participate in your investigations?
*************************************************
Notes from the Periphery — Barbara Adams
This morning I woke up and, after making coffee and checking email, I went to Facebook. There were a number of posts from people expressing sadness over the death of Steve Jobs and there were a number of posts from yesterday's protest as part of Occupy Wall Street. The odd thing is that these posts were from the same people. The fact that someone can simultaneously critique corporate culture and laud the innovation at Apple is not as strange as it might at first appear. As much as the movement might seem dualistic—'them' (the 1%) versus 'us' (the 99%)—there is an effort to avoid binaries and their oversimplification of identities and values. By not packaging the demands or branding the effort, the protesters have created an opening. What began as a small crack is being pried wider and wider each day. This lack of closure—no end goal, no time frame, no limit on who might participate—is enticing in the way that small opening in a construction wall offers a glimpse into what's being built inside. There is clearly something under construction and people want to see what it is. When I questioned people milling around the square over the course of a few days, most told me they came because they "wanted to see." One participant told me she came to see for herself on the first Monday of the occupation and has returned every day since that first visit. She, like many, envisions herself as part of the periphery. She chats with people, she listens, she marches, but she doesn't perceive herself as part of the action—she sees herself as someone who supports the real activists. This was perhaps the most intriguing theme that emerged from the discussions I had with people—that many don't feel like equal participants—rather, they understand that there is a core group and a surrounding periphery. The language conveyed this clearly and there was consistency in how these people identified themselves as "supporters" rather than full-fledged actors. This periphery sees the core as those people who are sleeping in the square, speaking at assemblies, facilitating committees, and regularly interfacing with the media. Based on the limited conversations I had, there seem to be a few different reasons for distancing one's self. For some, this is a learning period. They are waiting. For now, these people are content to just be present and watch. Certainly they do more than watch—they help out when needed in the day to day functions of the square, they march and participate in the larger events—yet, they are waiting until they are comfortable with the protocol, language, and new types of personalities (one young woman's description) they encounter. For others, they feel like activists from another time and place. These people were active on campaigns with a sharper focus than this movement and engaged in resistance with a clear 'enemy' with the belief that issue-by-issue, action-by-action, the world could change. They are not naïve. These activists know that today they confront a hydra, a chimera—not a lone dragon to slay. Because they recognize this, they know the tactics need editing, updating. These people are on the periphery as they weigh and assess their knowledge alongside the practices being deployed at the occupation. Again, there is a waiting period. A third group on the periphery is comprised of people who are trying to decide if they agree—either with content or with process and in some cases, both. These people are reluctant to fully commit because they are ambivalent. What is interesting is that many of these people are not necessarily concerned about deciding one way or the other—they are content to remain undecided. A number of people told me they need not negotiate their position with the larger group, instead choosing to engage only from a distance and when comfortable. Through observation I witnessed the assumption that people are aware of protocols and methods of communication and organization practiced by the group. This was visible at the square, on the march over the Brooklyn Bridge and at the march in alliance with the unions. However, what is interesting is that this did not seem to alienate people. I saw evidence to the contrary. When people were confused or unclear what was happening, they asked strangers. Throwing people into this setting and assuming competence seemed to make that 'competence' (for lack of a better word) happen. It is certainly the case that the occupation is a constellation. The infrastructural layout and structural organization of meetings and activities attests to this. However, this constellation is overlaid with concentric zones—a core, a periphery and, perhaps, a semi-periphery. How people are assembled is blurrier than any model. For instance, during the day at the square you see almost as many people with notebooks, cameras, microphones, clipboards, questionnaires, and so forth, as people without. The lines here are fuzzy. A student working on a research project is also part of the action. Some journalists I spoke to consider themselves professionals reporting on the occupation while also participants. The researchers and reporters are not objective bystanders, but are often subjective allies and actors. Some of my students confirm this, as does the testimony of a group of (mostly European) journalists with whom I spoke. I had some exchange with members of the Spanish contingency. They began meeting for assemblies in May to discuss how to internationalize what was happening in Barcelona, Madrid and other cities in Spain. Their group joined forces with Greek activists, 16 Beaver, the May 12 movement, Bloombergville participants, and other groups in August. This initial group, according to one participant, "melted" into the larger group and was one of the seeds that sprouted into the resulting occupation. A couple of days ago around lunchtime, I ran into my friend Wendy. She was at the square with a group of community college students in one of her sociology classes. After chatting with Michael Moore and encouraging her students to mingle, she left for her other job. As she walked away I heard her say, "Now I'm gonna go get something to eat and really be a part of this." Yesterday at the march with the unions and students, a man approached a friend and me. He said, "Glad to see you smiling. Seems the older folks are the only ones with a smile. The younger folks are so serious. They don't know how long we've waited for something like this."
*************************************************
Rubric Questionaire with Antonio — Barbara Adams
Excerpt from a discussion with Antonio (organizer): What is learned through the sharing and the opposition of ideas?
Strictly speaking on observations from the Internet Committee: I see two camps of people who share: Camp A has already the "solutions", camp B is willing to explore and is open to sharing various ideas. The Camp A that has the "solutions" usually cannot see out side of their "solution". In tech circles "solutions" equal goldmines, so a rigidity to a single solution equates to buying stock in one company.
What are the limits to learning? To critical approaches, generally?
Limits are contextual, and maybe in retrospect can they be understood. The context here is always evolving. To call a limit of learning now would be to premature.
What points are generally shared? What are the points of contention?
Points that seem to be shared are the problems with efficiency. Solutions are contentious. Therefor I'm trying hard to look beyond this binary.
Has there been effective analysis of those themes (the differences, shared elements, contradictions, and so forth)?
Not really, many people think that looking outside of the problem-solution binary think that doing so is actually detracting from the problem-solution!!!
What are the thought blocks that you have experienced?
I hit blocks when the idea of multiple or parallel solutions are infinite! It boggles my mind.
And what have you done to overcome these obstacles?
I always fall back on chance. But it never looks good. When some one ask how did you choose this or that, you say you picked a number out of hat, your are considered not scientific etc...
What are the protocols/values/ethics that organize your participation? Other people's? If more than one model, how is this being reconciled?
Above all I place "openness towards variation" high on my list. Many people get stuck in trying to change people. I don't want to change people. Ultimately my participation is limited by time. I'm not sure what guides other people.
How are different groups with different interests coming together/collaborating? Or how are they divided?
It's hard to tell. Its too complex for me to work this out. Many networks are operating on many levels.
What would you say you've learned?
I've learned that..."The price of freedom is eternal vigilance" - who said that Thomas Jefferson? But now I am asking myself, does it have to? How can system have built-in freedom(s)?
I think we can also learn a lot from histories. Unfortunately many younger people think that it is boring, and that somehow we are at a different place and time, that we've made progress. Additionally they have don't even know that there are many histories, as we've only recently been teaching this idea in our schools. (I could be wrong!)
Do you think the occupation follows a script for resistance that's been handed down, or is the occupation reworking this script via improvisation, negotiation, and so forth? Are new ways of communicating, of being together, etc. being forged?
I think the occupation thinks it's all new, and they are playing unique roles. Maybe the rules have changed and the results are different, But like I was saying before, this resistance is part of human history, maybe even at the core of natural history. Sometimes I think it's cyclical.
*************************************************
Week 1 through Week 3 Occupy Oakland Dispatch — Irina Contreras
Overview Ogowa/Oscare Grant Plaza Ogawa, which has been re-named Oscar Grant Plaza is slick with rain. There appear to be around 40 tents max. The ground is soggy and some people have arranged their camp so quickly that they don't even have a tarp underneath or above their tent to trap the water. My partner and I laugh at the haphazard nature of it all.
Zine Table We wander looking for a place to plug in to what is happening. I decide to check out the infotable to see if I might be able to help provide literature. There are several zines in very short stacks that someone from a distro may have been able to provide. There is a zine about Barcelona General Assemblies and very limited materials as far as international movements are concerned with. The zines sit on a makeshift wooden crate that looks like it might not make it through the night. A tarp has been created by plastic tubes with some plastic over it. I take notes and decide which of my favorite things to xerox at work and bring. In the end I make a few copies of special items writing on the front "rare zine from 94 Chiapas uprising about Compa Ramona, please share or bring back when done". They are all taken within two days and I figure or hope someone must have really liked them.
Food We also stop at food to survey what is there and join the food meeting. It appears that the group is with varying levels of experience and doesn't have an actual chapter of Food Not Bombs involved or anything of the sort. I realize that someone is actually attempting to fix their camp stove while we are meeting with a lamp on their head. He holds a lighter and a few other objects that I cannot recognize in the dark The group is about 15 or so of us and no one can hear one another very well at all.People take cardboard from the water donations to sit on top of the wet ground. Facilitation There is a facilitator that seems to have a general lay of the land but occasionally relies on an older fellow with a Slingshot Organizer. He is writing notes in his organizer while he lays on his stomach. He is obviously not cold and gives advice about how to best set up the food for everyone. He seems to me to be fairly incoherent though when asked a direct question, has a specific number for everything. There is one tent and one cardboard box with pans that a fellow brings during the meeting. People are so happy they cheer. Mostly, there are 4-6 24 packs of arrowhead water bottles and some tea on a table. There was coffee, which is now gone. Preparedness As a group, we are fairly unprepared and it is within these first 24 hours that I realize how unprepared. I realize from a personal perspective that I "used" to have a tent and some camping equipment. No more... Some people seem to have a lot and for the most part, things are shared. Large family sized tents are donated the next night by Lupe Fiasco as well as more cooking and camping equipment. Additionally, within the next 48 hours of Week 1, while we are not prepared we make for it in quick response. It seems to me that this our strength. We may not have much but we are quick and resourceful. We know how to respond.
It's always easy for me to think of food so I will use that example. By the time I come back after work on Day 2, food is in abundance and in fact a full stocked kitchen is in place. There is an actual pantry with vegetable and dry goods sections. Between Day 1 and 3, The sinking and smooshy ground is covered with hay (also donated) in its most problem and high traffic areas and with a pathway of wood boards that are actually adhered to the ground running parallel to the sidewalk and wheelchair accessible pathway.
*************************************************
Week 1 through Week 3 Occupy Oakland Dispatch — Irina Contreras
Week 1 Day 2 Participants have divided into groups like: logistics / facilitation / media and tech / food / safer spaces / security / child care / art and entertainment / outreach and education to name just a few... In addition, a POCQPOC (people of color and queer people of color) Caucus is formed starting the first night at Occupy Oakland with around 30 people attending the first night and leading up to around 80 people at the end of the week. The group is amidst the decision of becoming an official committee or staying an informal group of people of color involved to support other pocqpoc nationally that are encountering severe racism in the Occupy Movement. In response to my involvement in the POCQPOC caucus, some friends and I decide to bring our discussions and concerns to the general afternoon participants holding an informal discussion around decolonization. Part of what interests us is in our inability to talk about articulately even amongst each other. We come up with the 3 questions and points of reflection that are negotiable upon the collective group. 1.) What is colonization? What happens during colonization? What does colonization look like in our day to day life? 2.) What does decolonization look like? What could it look like? 3.) What are ways that decolonization already exist in our families, communities and cultures? The discussion proves to be one of the most informative times I have spent in the last three weeks. I am floored in how I hear people speak in different ways in which they feel "stuck". There are several of us and while we all come from different backgrounds, geographies and classes, one person who sat down to eat with us is a young white male. He tells us about how broke he is and how he lives with his girlfriend. He is ashamed he says and feels strongly that it makes him part of the 99%. No one disagrees with him but he struggles to articulate the privilege in which he does carry with him. Before long, there is some frustration. As facilitators, a few of us intervene in hopes that the conversation doesn't revolve around him and the disagreement but it does. Before long, one participant of color has spent their time around several minutes to try to help him understand. Later on, another participant and I are thanking everyone for the discussion. I say thank you to him and he comments "I hope I didn't ruin it. I felt like an agitator." I tell him he wasn't and I was honestly feeling that at the time. Later on, when I check in with people they agree that we need to think more carefully about how even informal conversation takes place in public space because they feel we spent our time looking at only that. I feel frustrated, engaged and yet wonder why I didn't necessarily feel that way. If there is anything that is pointed out, it is that we hardly know how to speak to each other. It is sad and yet profound to me. It is around this time that I begin to feel disengaged with the General Assembly process and realize that part of my strength is what I can bring to the other circles or to the other committees/subcommittees. General Assembly seems to be a time in which colonization rears its ugliest head. For example, when the discussion arises of having a powerful speak-out against police brutality organized by folks who have long been a part of the struggle in Oakland, it is met in the GA with discomfort and fear. At 33 years old, I feel very conscious of what I can give and what I cannot give. I do not want to give to that process and I feel entitled to not give. I know that my feelings will change but in order to keep myself physically coming, I shut off when I hear people say that the event around police brutality is violent, divisive and they don't understand. Much between the first few days and now (beginning of third week) is a blur.
*************************************************
Week 1 through Week 3 Occupy Oakland Dispatch — Irina Contreras
WEEK 2 When we began to receive notices during Week 2, preparations went under way immediately. Gas and flame stoves were supposed to be taken away and then somehow brought back or never really left. I would like to say that we prepared properly for the evening of the October 25th Raid and Attack, and yet I know that we didn't really in many ways. The walkways and planks I spoke of were pulled out (dispatch 1) to pass inspection. Any items of importance, for the most part, were taken away. Our altar in front of the POCQPOC tent stayed-marigolds in place until the pigs smashed them. Most of the children are taken home as well as elders, some houseless folks and our peoples with mental health struggles or concerns. People who have historically lived in Ogawa/Grant Plaza stay for the most part. If there is one thing that Disoccupy Oakland has been successful at besides responding quickly, it is ( perhaps more importantly) that people have been fed regularly and adequately without question. People have been given clothes and basic need items that the city does not. In the fall of 09, I was one of those people that called the Food Bank of Oakland to get emergency food. I got a call 3 weeks later with a message that said "Oh, I hope things worked out....". The homeless population is vast and intergenerational. They are young and old and my age. Outside of my Food Not Bombs days as a teenager and young twenty-something-er, it is the first time that I feel a sense of that "wall" being broken. During FNB, I have always felt they knew that they were doing charity work besides the fact that we gave them shitty food (Guerilla FNB, I am NOT talking about you) and with Grant/Ogawa, if I serve food it may be to anyone that I serve. And if I am to receive food, it may be anyone giving it to me. Yet there are still many security and safer spaces issues around mental health and race that are troubling, to say the least. There are several incidents in which "Security" only replicates the daily violence experienced by poor people of color or of the poor and addicted say of the Tenderloin. When there is an incident, people will rush to see what is happening. Sometimes, it reminds me of high school during a girl/cholita fight. Other times, elders step forward to de-escalate and intervene. There are self elected "security" that become more like the People's Security. These self elected tend to be people from Oakland generations deep that know everyone and challenge "Security" from Occupy. At least twice, Oakland Police Department is called because people say they don't feel safe at the camp. Right before the raid and attack, I spend some time talking to folks in Security about what I can do/who I can send from our group to make sure we can change things. This is one way that "organizing" works best at Grant/Ogawa- you come and you sit in open space and look for people you know, and talk to them. I find myself sitting in hay sometimes in my stupid work clothes doing this to build relationships. One thing strikes me while I am sitting one day: security person comments about a man who is standing near the Barbecue line. "That man has been eating all day....he hasn't moved". Another person from Food walks by and says "he is hungry and he has been hungry....we are gonna make sure he gets full". On the other hand, the tension is thick in the air the night before the raid. Things are uncomfortable and have become quite, dare I say.....anarchic. Groups of crusty youth have joined the camp and are fighting. Other folks are high and doing hard drugs giving some to the kids. There are reports of girls being assaulted and/or turned out. Knowing a youth affected, I am scared because I have been that young girl sleeping in a squat knowing I might wake up with someone on top of me. When I wake up, it is not a person but our BayAction Text Messages all coming in late (as they have been doing in half of the city) telling us that the camp has been raided/people have been arrested and taken etc. We head to downtown to see if it is possible to retrieve anything at all, even things from our altar, our whiteboards for meetings, our tent...anything....Police are everywhere, Oakland's tank is parked on 14th and there are paddywagon's as well. Tired cops line every possible entrance and exit and we make out a cop chanting "We are the 99%" with a snake march wrapping around Telegraph. We wait for the march and realize it's mostly upper crusties who have probably run out quickly as well as some media. As we walk away, I look at the barricades and realize that they have used our own wood that we used to make accessible routes on the dirt. It's hard for me to not think of DF where tourists everyday go to look at the ruins that are built upon the ruins upon the ruins. I get coffee and head to work to call NLG.
*************************************************
Occupy Carbondale Illinois — Sarah Lewison
Occupation and Popular Education or How the National #Occupy Movement Lifts All (local) Ships November 2011 Quite soon after Occupy Wall Street erupted as a presence in Zuccoti Park and our consciousness, people in Carbondale Illinois began to discuss its local relevance. This is a geographically remote area, where there is a great forest and rolling hills covered with orchards, and factory-fields of corn and soy. There are also many people who are unemployed or barely making it in their small businesses. The larger factories in the region have mostly closed or have gone to where labor is cheaper, and the only expanding industry now is coal mining. This is home to generations of working class people whose labor brought wealth to the cities; farmers, miners and factory workers. Today the largest industries, however, are in education, health and service work. In Carbondale, Southern Illinois University (SIU), an Illinois State public research university, is the largest employer, followed by a hospital, another health care provider and then Wal-Mart. There is a high rate of poverty, many live month to month on social security, food stamps and part time jobs; the many check cashing and instant loan stores on the highway that passes through town attests to this. Carbondale and the Southern Illinois region are ideal places to build power among the 99%. This is also, however, a place where people tend to keep to their own neighborhoods and beaten paths, and where it is people likely feel more comfortable going to Wal-Mart than to the Interfaith Center where Occupy Wall Street meetings were held. Early on, The Occupy Carbondale meetings had a good showing of students, educated middle class and trades people, and even a couple of individuals who lack housing and other essentials. At the second meeting the assembly agreed, through consensus, to occupy a grassy location on the campus that faced a small state highway. Target: We have no obvious symbol to occupy here; centers of power are not visible. Big banks don't even have branches here; they just collect our bills and mortgages thank you very much. The state does funnel money into the region through the University, however, and occupying the campus was a strategic way to support four bargaining units of employees who were in the middle of a long-term labor dispute. A Specific issues: While the signs people made for the occupation site spelled out the broad demands of Occupations across the US, at SIU, we were on the verge of calling a strike that might stop the university in its tracks. It was a perfect time to learn about the stakes that management was playing with in their pursuit of a more corporate education model. For one, the administration showed they were willing to publicly pit student fees (a crucial student concern) against faculty bargaining rights in order to, as they said, "make ends meet." This helped bring students and faculty together to recognize their common desires and sympathies. Although the labor dispute and the Occupation had their own trajectories, the existence of each made the other a little more possible, and freed people in both camps up to speak to the connections. As for the labor issue, four units of the Illinois Education Association (IEA); the Graduate Assistant Union (GAU), the Association of Civil Service Employees (CSE), Non-Tenure-Track Faculty (NTT) and the Faculty Association had been working without contracts since summer 2010. In the spring of 2011, the administration forced us all to take unpaid furloughs and then attempted to impose similar mandatory furloughs as a permanent fixture in the contract. In summer, the Administration made their"best and final offer," negotiations came to a halt. The university wanted sole authority to furlough and lay off employees (tenured and not) in the event of financial emergency without any oversight or transparency. Basically, they did not want to reveal what they were doing with the people's money. Although there were four units in negotiation, the most complicated demands were directed at the faculty who were pressured to relinquish shared governance over issues like online course offerings and work load, matters usually addressed at the department, rather than the Chancellor's level. We knew that the Chancellor was making over $350,000 a year, so it was hard not to imagine that paring down on admin side of the equation wouldn't solve some of their fiscal"crisis." Their terms were arbitrary, and because they had treated all units with equal disdain, it was clear the school was trying to break our unions. Organizing: For a couple of weeks, we didn't know if we would strike or not, as each unit had a separate ballot and timeline. Meanwhile Occupy Carbondale was in a second week of full-time presence on campus. New people joined, non-students who had long been waiting for such a moment of public dissent. The fall weather was lovely and graduate teaching assistants brought their classes to the occupy site, professors invited activists to speak in their classes. These activities lent a counterpoint to students' concerns about the strike, as they encountered other young people who were building new vocabularies to describe the predatory nature of corporate economics at the school, in the nation and in their own lives. When the weather turned bad, Occupiers pitched tents, and although the university administration had tolerated the camp thus far, campus police chose a bitterly rainy day to seize and destroy the several shelters and tents. This awkward move on the part of the university strengthened local support and brought more people to the two General Assemblies which were held daily. Once a TV journalist came to do a story, and ended up doing most of the talking; "we in Southern Illinois have been saying that's just the way it is for much too long," he said. The next day, university security threatened to suspend and arrest people caught sleeping- because of "health hazards," and so sleeping was moved across the street to private land, and people took healthy 2-hour shifts standing by the road in the brisk cold and rain to maintain the 24/7 occupation we had committed to. Preparing for action: All four units voted to strike, yet there were anxious days between balloting and setting a strike date. Finally November 3 was chosen as the day as that day. Negotiations were to continue until midnight the night before, leaving room for a settlement. That evening, all units met at a former high school to rally and make up picket teams. As many of us university workers are separated on a daily basis by our offices, departments and responsibilities, it was exhilarating to become visible to each other in such a huge assembly. It was also a surreal scene; the high school's power had been cut, we were gathered in an enclosed outdoor yard, illuminated by halogen construction lights mounted on a portable crane and powered by a generator. Strike!: Later that night we got word that three units had settled and the faculty had been isolated. Bright and early the next morning, we headed out to picket lines with our signs- faculty and supporters clustered at all entrances to the campus. People from other units joined us as they could, but they were also obligated by their agreement to work. A vicious editorial in the only daily paper called us privileged brats for daring to challenge our work conditions in a down economy, ignoring the fact that salaries were not a critical item on the table. We didn't know if we had public opinion behind us at all, and it was evident from the emails the Chancellor sent that she was determined that university "business" would go on as usual. We were Told we were dispensable and that our numbers were insignificant, it began to feel like this would not end quickly. The editorial continued on, suggesting that some of us might die before this strike was resolved. Because the health of the university is tied so closely to the local economy, the reactionary tide could have risen against us. This, I think, is where the Occupation movement helped redirect the conversation in our favor; by keeping the truth of our class relations in the foreground. Picketing is a strenuous physical activity; you are standing in the elements, often by the road where people might challenge you. It is monotonous work, made easier only by the fellowship of colleagues and the acknowledgement of people passing by. Picketing makes the invisible worker visible, and puts her into the public eye. I think that our public presence triggered memories of regional labor disputes from the past, in which communities survived because of their staunch solidarity and morale. I think that the working class people unconnected with the university made the distinction that the people standing on the street corner with picket signs were much more like them than those who were managing the university. And as we stood on the corners, postal workers, electrical workers, and others with and without union representation, with and without jobs, came by to bring us coffee and support. Restaurants donated food, and each evening, our striking body gathered together and shared a meal and stories. Solidarity, Victory: Students came by daily to tell us that classes were not going as usual, and that they wanted us back. Many picked up signs and joined the lines, shouting, "We want our teachers back!" Others made work about the strike and the Occupy movement. Still others went on strike themselves; heading back to dorms for a respite from the semester's inhuman pace. After the first couple days, two undergrads used Facebook to invite students to march on campus with faculty. The third student rally led a huge crowd of students, faculty and supporters to surround a building where the Board of Trustees was meeting, people involved with Occupy Carbondale did a mic check. That evening, the Administration and our FA negotiating team came to an agreement that gave us the transparency and accountability we wanted from the university. No furloughs without third party oversight, and no arbitrary layoffs. The next day we went back to our classes. While not all students had participated in the rallies, for many, it was their first experience in raising their voices together with others to make demands, and they had the delicious satisfaction of winning. Soon after the strike was resolved, bad weather arrived and students went home for Thanksgiving. Occupy Carbondale decamped from the school at that point and moved to the building that housed an erstwhile Indymedia Center. From here, the desire is to continue working to catalyze and involve people in Carbondale and the larger region. In conclusion, the convergence of our strike and the occupation movement worked to strengthen people's solidarity and identification with labor, and its successful resolution, I think, presents a challenge for us -university workers and Occupiers- to start learning how we can better support the struggles in the wider community.
For a good article about the strike see Adam Turl's piece in Socialist Worker online: *** Video of dental hygiene students protesting: *** A rally in the woods: Whose University? Our University! *** Creativity! *** and one more for good measure: *** After-rally solidarity singers. 11/8/11 : ***